OUR SERVICES
At Tallahassee Spinal Care, we use unique and effective treatment options that offer the best results to all our patients. Whether you've got a bad back, shoulder or neck pain, we can help restore your range of motion and eliminate pain.
Our primary customized services include:
The American Academy of Pain Management stated at their Annual Conference in Tampa, FL, September 2007; that after two weeks of treatments on the DRX9000 pain scores reduced by 50%, and when the 6-week protocol was completed, it had an astonishing success rate of 88.9%.
2. NUCCA Spinal Care (National Upper Cervical Chiropractic Association)
The NUCCA procedure has a holistic approach that is designed to correct the pelvis, spine, and head back to a more balanced and unstressed position. The reposition helps to reactivate the transmission of these healing messages from the brain to different parts of the body, so the natural self-healing process of the body can begin. Only 150 to 200 offices around the world that performs this unique/cutting edge procedure.
Our additional procedures and services include:
Opal 20/20 Digital X-ray
Precision Analysis
The additional services we offer use extremely advanced technologies and will only aid in improving your treatment and recovery. We understand the importance of relieving pain for our patients by offering them the correct treatment. We can help treat pain from the following conditions: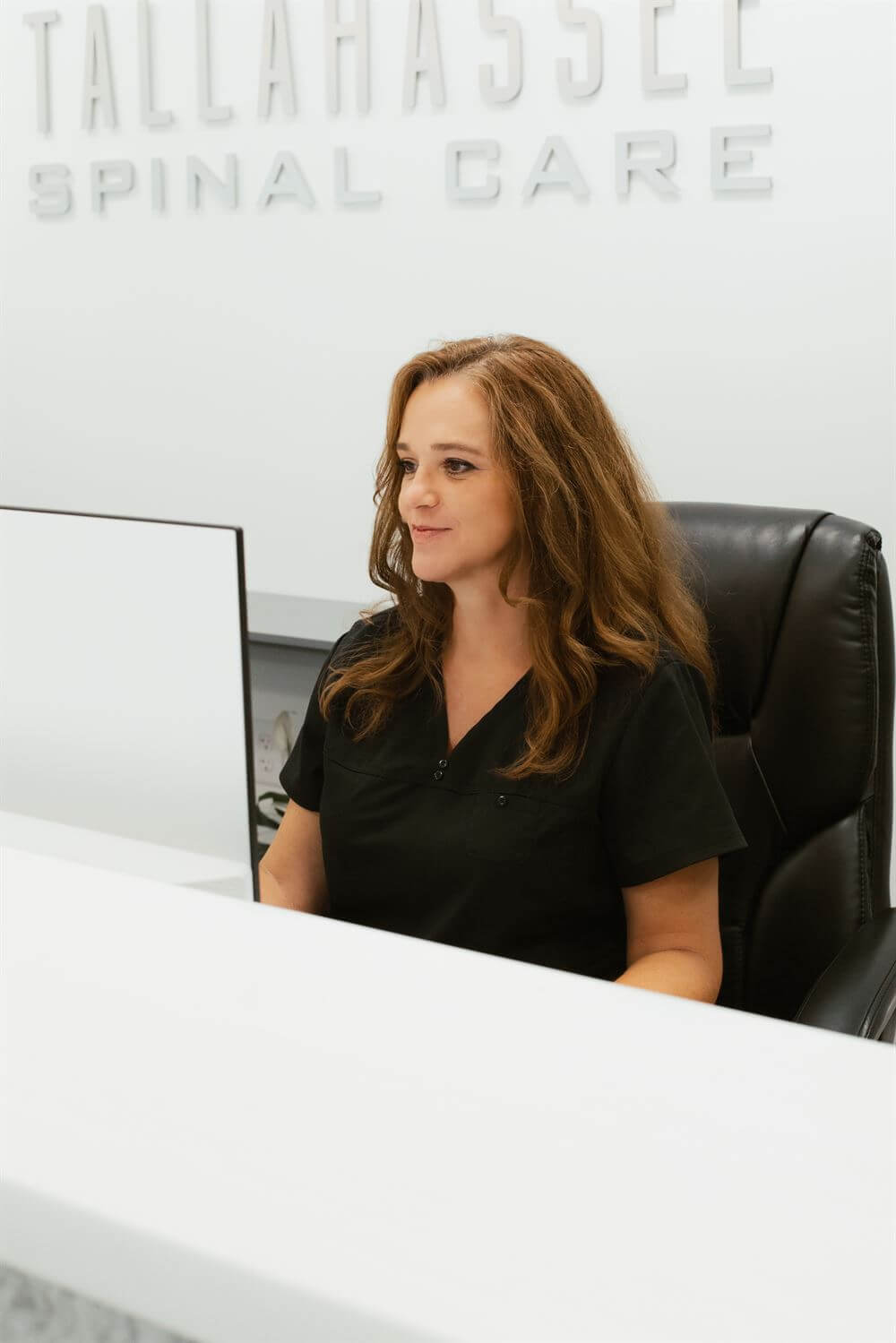 We provide a Safe and Effective, New Choice for Neuropathy Sufferers.
Our clinic offers a NEW, Non-Invasive and Non-Surgical therapy protocol that combines the best of cutting edge medical treatments to help resolve your neuropathy suffering. We want to make sure that you have the confidence that you need, so we've designed an extensive diagnostic evaluation process to help us find out if you're a candidate for our program.
This extensive evaluation will give you ALL the information that you need to know before starting treatment so you can be assured if you will have success with your neuropathy pain program.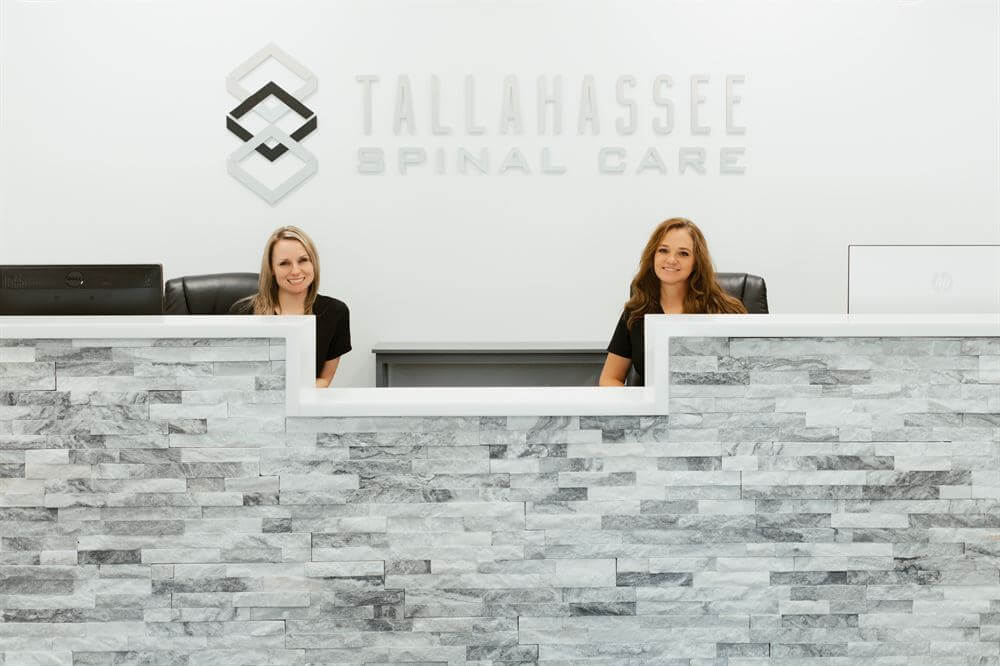 Get Effective and Immediate Pain Relief
At Tallahassee Spinal Care we don't mess about when it comes to effectively treating our patients.
We understand the suffering of our patients, and that they want instant relief from their pain without going through unnecessary procedures and treatments.
That is the reason why we have devised a specific program that is designed to not only help relieve pain fast but will allow you to quickly start enjoying the things you love the most. We will find out the root cause of the problem and offer you a specific treatment to get ensure you're back to feeling better. Our focus is on non-surgical treatments of spinal related disorders with great results guaranteed.
It has been our experience that people who have been referred to us are probably close to 100% sure that we are the best way to improve your quality of life. Most people just need a little more information. If that's true in your case then be sure to take our survey or reach out to us today to get the answers you are looking for.
For those that found us by searching online for a solution to their pain and you need more information before deciding if Tallahassee car what you need, then shoot a sending email, fill out one of our easy to use forms just give us a quick call. Dor Wainwright makes it his top priority to find a solution that truly works for every person.
Why Choose Us?
Spinal Decompression has, to be honest, transformed our practice.
The most advanced non-surgical and non-invasive treatment of back pain in the past decade has been spinal decompression. The Spinal Decompression technology is FDA approved and is currently used by physical therapists, family physicians, orthopedic surgeons, and neurologists all over the world. Spinal Decompression has transformed our practice as we can now help patients get rid of the pain that would have affected them for years.
Have you "tried everything" and you feel like you are out of options?
We get patients from all over, who come to us when they find that other treatments don't provide them with the same kind of relief. We use cutting-edge diagnostic technology to accurately access the concerns of our patients and make a difference in their lives.
We are committed and focused on delivering a quality of care by delivering examination, truly listening to our clients and integrating FDA cleared lumbar spinal decompression and spinal decompression technology into our plans.
In the past client that had suffered from disc problems were able to find some relief through traditional Spinal Care but reoccurring pain was an ongoing issue. And for those who had been sent to spinal surgery they had been typically instructed to completely refrain from physical activity to maintain the spinal correction. While this conservative health care did prove useful in many cases surgery was always kept as the last ditch effort until.
Today we can offer a new course of action. Today clients have a new choice that allows them to no longer live with pain. At Tallahassee Spinal Care our goal is to treat the source of that pain to help your body fully recover.
Dedicated to Your Active and Healthy Life,
Dr. Levi Colt Wainwright
P.S. Please don't forget to contact us at any time with your questions.
P.S.S. Take our FREE Consultation today to start your journey into better wellness!
We focus on Non-Surgical Spinal Decompression and NUCCA Protocols exclusively!
Want an expert on your health team? Call our office today at (850) 222-1171.
Enter Your Information Below to Get Your Free
Back, Neck & Sciatica Pain Report
That Everyone Is Talking About!